Coming together is a BEGINNING. Keeping together is PROGRESS. Working together is SUCCESS.
The BluPen is looking for suitable candidates to join our growing team to serve our expanding client list and target markets. Ideal candidates will be highly motivated, deadline-driven, and integrate with an upbeat personality and energy. Freelancers are welcome to apply for remote opportunities.
Social Media Intern
Job Type: Part-Time
Location: Remote
We are looking for a technology-savvy creative social media intern to work in our marketing department. The social media intern is responsible for planning social media calendars, creating social media posts, blogs, reels, and assisting the social media manager with influencer marketing campaigns.
To be successful as a social media intern you must have passion for digital communications, sales, audience engagement and excellent knowledge of various social media platforms and algorithms. A magical social media intern combines creative campaign ideas with analytical skills to create successful posts.
Responsibilities: 
Manage the social media calendar software platforms
Brainstorm and execute campaign ideas
Content creation, design, edit videos and create reels
Write content and engage with audience
Post on various social media platforms such as FB, IG, LinkedIn, Twitter, TikTok and Pinterest
Analyze analytics to gauge the success of campaigns
Proficient understanding of content creation, algorithm and posting best practices
Experience with software Later, Mailchimp, Canva, Monday a plus (not required)
Qualifications:
Excellent knowledge of social media platforms
Knowledge of analytical tools
Creative mindset and analytical skills
Ability to multitask
Ability to work in a team
Prior experience with marketing or social media
Pursuing or have a degree in Marketing, Journalism, Digital Media or a related field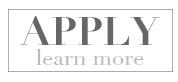 Marketing Intern
Job Type: Remote/Hybrid
We are looking for an energetic and self-motivated marketing intern who wants to build a career in social media and content marketing. Under the direction of our influencer brand marketing manager, duties will include conducting market analysis, hosting events, and researching marketing trends.
In addition to being an excellent communicator, you should have excellent multitasking and organizational abilities. Our ideal candidate will also have in-depth knowledge of marketing techniques and social media platforms.
Responsibilities: 
Performing market analysis and research on the latest trends.
Assisting with daily administrative duties and sales calls.
Designing and presenting new social media campaign ideas.
Monitoring all social media platforms for trending news, ideas, and feedback.
Preparing detailed promotional presentations and client proposals.
Helping with the planning and hosting of marketing events.
Researching and evaluating competitor marketing and digital content.
Contributing to creating mock-ups, email campaigns, and social media content.
Qualifications:
Current enrollment in an undergraduate course for marketing, communications, or in a similar field.
Familiarity with marketing computer software and social media platforms.
Good understanding of the latest marketing trends and techniques.
Excellent verbal and written communication skills.
Must have a passion for marketing.
Outstanding multitasking abilities.
Collaborative team spirit.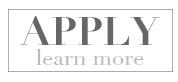 Writing/Communications Intern
Graphic/MotionDesigner Intern
Job Type: Internship
Location: Remote
We are seeking a talented motion graphic designer to produce high-end visual, textual and animated content for our website and clients on various mediums including audio podcast, television, media, internet and film.
Ideal candidates should have a background in digital design, excellent communication skills, and the ability to collaborate on projects. Ultimately, a top-notch multimedia designer is someone whose visual design skills engage viewers creating a UI/UX customer-friendly experience.
Responsibilities: 
Attend meetings with stakeholders to determine the project scope
Conduct research on media techniques and design ideas
Develop multimedia content ideas in collaboration with graphic designers, visual designers and copywriters
Design and produce attractive multimedia content according to website specifications
Create digital images, video animation, and textual animations
Create original artwork for digital image processing
Create animated sequences using computer animation software
Recording, editing, and encoding audio files
Perform media edits based on user feedback
Qualifications:
Pursuing or have a Bachelor's degree in graphic design, digital design, film, or a related field
A complete portfolio of multimedia design content showcasing your skills and experience
In-depth knowledge of software design programs such as InVision, Adobe Creative Suite, Cinema 4D and Sketch
Ability to collaborate on long-term projects
Excellent knowledge of storyboarding, visual design principles, and animation
Artistic with a keen eye for aesthetics and visually appealing content
Good communication and interpersonal skills
Basic knowledge of web publishing software

Web Designer Intern
Job Type: Part-Time
Location: Remote
We seek a knowledgeable web designer to create great websites for our client brand projects. Primary duties include conceptualizing and implementing creative ideas and creating visual elements to align with the brand. You will work closely with our web development team to ensure proper and hassle-free implementation.
To succeed in this role, you will need excellent visual design skills and be proficient in graphic design software such as Adobe Photoshop and Adobe Illustrator.
Responsibilities: 
Conceptualizing creative ideas with clients.
Testing and improving the design of the website.
Establishing design guidelines, standards, and best practices.
Maintaining the appearance of websites by enforcing content standards.
Designing visual imagery for websites and ensuring that they are in line with branding protocols
Working with different content management systems.
Communicating design ideas using user flows, process flows, site maps, and wireframes.
Incorporating functionalities and features into websites.
Designing sample pages, including colors and fonts.
Preparing design plans and presenting the website structure.
Qualifications:
A relevant diploma in a related field.
Proficiency in graphic design software, including Adobe Photoshop, Adobe Illustrator, and other visual design tools.
Proficiency in front-end development web programming languages such as HTML and CSS, JQuery, and JavaScript.
Good understanding of content management systems and e-commerce sites.
Experience with WordPress, Shopify, and Wix a plus
Good understanding of search engine optimization principles.
Proficient understanding of cross-browser compatibility issues.
Excellent visual design skills.
Up-to-date experience with international web protocols, standards, and technologies.
Creative and open to new ideas.
Adaptable and willing to learn new techniques.
Excellent communication skills.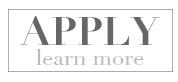 We're an equal opportunity employer. All applicants will be considered for employment without attention to race, color, religion, sex, sexual orientation, gender identity, national origin, veteran or disability status.